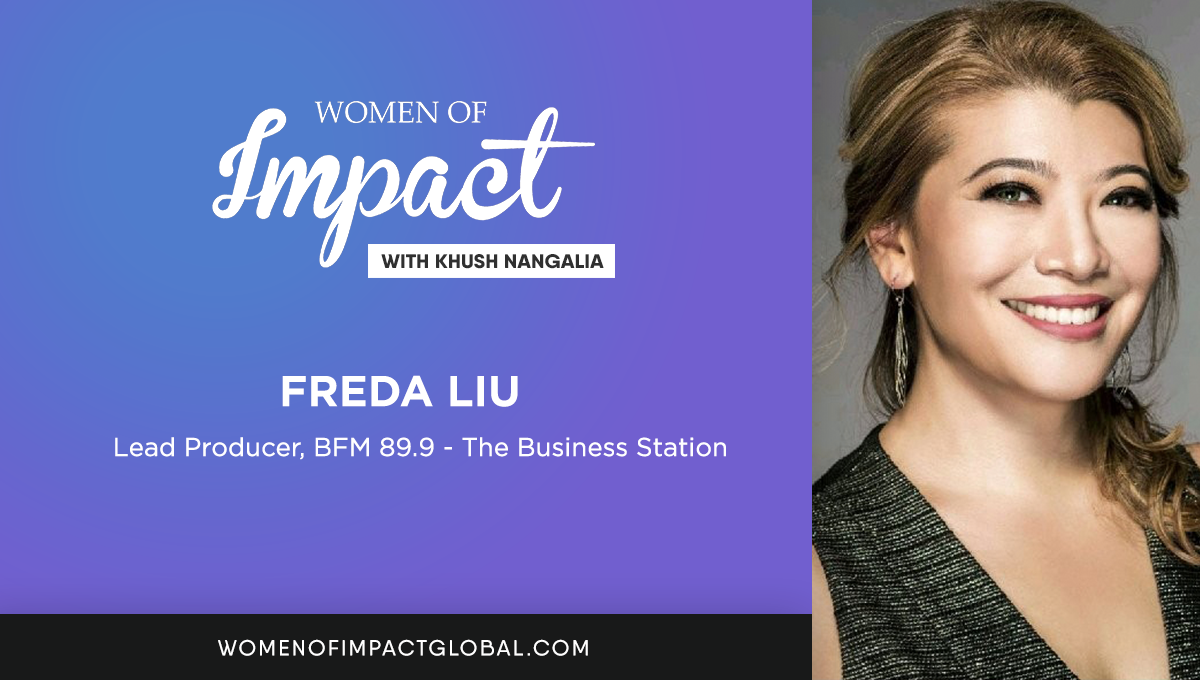 What's the common hurdle women face in the corporate world?
Should you say YES to Social enterprises?
How is it being a mother to a 17-year-old boy?
Hear it from Freda Liu Lead Producer at BFM 89.9 The Business Station, Industry Leader, Malaysia's Top 100 Inspirational LinkedIn Icons
I met her about 2 years ago and she encouraged me to do what I'm doing right now.
From our very first episode of #WomenofImpact Season-II
You also get to know what's her favourite food - Banana leaf or Pizza!